Last night just like many of the world, I watched Michael Phelps walk into his last Olympic race. The 4x100m medley relay. How would Michael Phelps, the Olympic's most decorated athlete, finish up the London 2012 games and his olympic career? Would it be gold in a race the Americans have never lost? Chances looked gold (good).
Something Different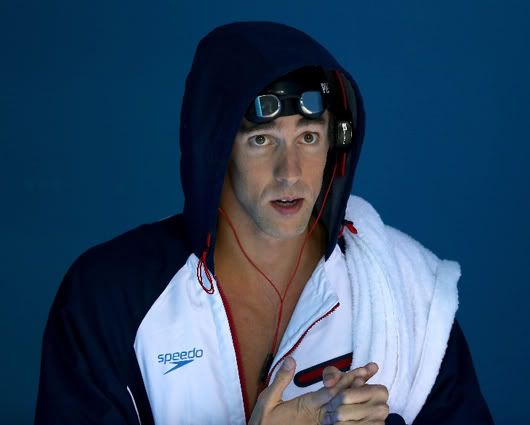 I noticed something different last night as Michael walked into the London Aquatics Centre. Michael was wearing a hood to cover up his headphones that he had displayed proudly during his 6 other olympic races. There was even white tape covering the headphone's company name. So what was up? I knew, the Olympics finally noticed the genius product placement.
Genius Product Placement - The Simple Formula
Lets go back a few days and review the genius product placement.
1. Millions of Eyeballs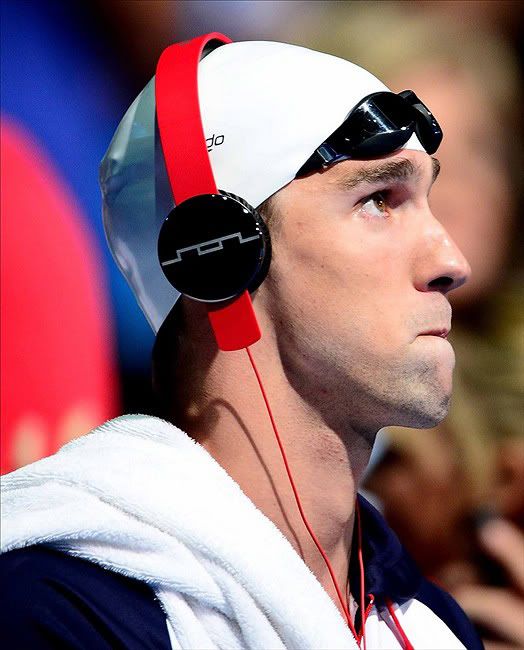 The excitement of this Olympics has been its focus on Michael Phelps. How would he perform? Would he live up to his Beijing results? Would he become the most decorated athlete in Olympic history? These questions caused the world to pause and focus closely on Michael. Millions watched, dvr'd, tweeted, facebooked, and blogged about his every move. So what do you do with an athlete who wears headphones and is watched by millions? Well, you have him wear your company's headphones. Sol Republic did just that.
Here is the simple marketing formula:
Millions of eyeballs + millions of brand impressions = instant brand recognition &
increased sales
Which without Michael Phelps and the Olympics, the same formula would take years and millions of dollars.
2. Creativity (Olympic Sponsorship Rules and What Sol Republic did)
The olympic sponsorship rules are tight (read details here) and if broken can result in disqualification.
What Sol Republic Did
Michael has been using over the ear headphones before races for years. It's part of his routine. So during his first olympic race, Michael appeared with Sol Republic headphones. Millions noticed. Millions were intrigued. Race after race Michael appeared with a new color. This was the genius of the product placement and Sol Republic seized the moment.
Hand Slap
It looks like the Olympics took a little longer to catch onto the creative move by Sol Republic. During his last Olympic race, Michael wore a hood to cover up the headphones and placed a white piece of athletic tape over the Sol Republic logo.
Dr Dre Beats was also trying to be creative and got there wrist slapped also. Read here
Was it a coincidence? Phelps understands the importance of sponsorships and even studied sports marketing in college. Does anyone know what the Phelps/Sol Republic contract looked like? It had to be worth millions or shares in company ownership. It would be interesting to find out.
In a world where big companies have all the money for major paid Olympic sponsorships. It is great to see the creative marketing strategies and moves of the smaller companies who use out of the box thinking to get their brands and companies noticed.
Also, I really like Sol Republic's product idea of interchangeable head phone pieces. Definitely a big move in a market that is getting crowded. #Brilliant