Your prospective clients want to make sure they are making the right decision prior to purchase of your product or service. To be successful and win the deal, you need to make it easy to get the right questions answered in a efficient and timely manner. So what are the questions?

Here are a few questions your prospects will ask themselves prior to purchase (these questions are specific to a B2B technology buyer):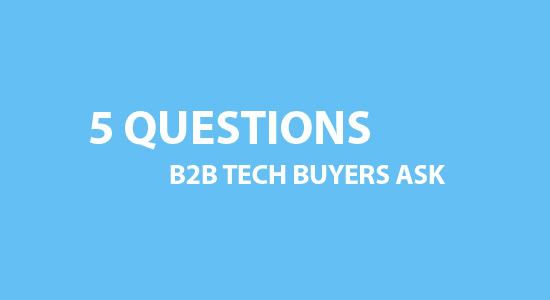 5 Questions B2B Tech Buyers Ask

1. Can you quickly show me in 3-5 minutes how your product and service works? (I want a high-level view with the problems it solves and benefits it provides)

2. Can you show me how the product or service would solve my problems? (The problems that keep me up at night)

3. Can I try your product prior to purchase to see how it works? (I want confidence that it will work the way I need it to work)

4. Can you tell me who else uses it? (similar to my organization)? (I would like to know if others like me are solving this problem and would like some 3rd party validation)

5. Can I talk to them? (I would like to get their prospective without the sales person)

The better you are at answering these questions the faster your deal will close. Of course, make sure your are talking to the decision maker, not just the feature evaluator or you could stall the deal.